Why You Need A Professional SEO Audit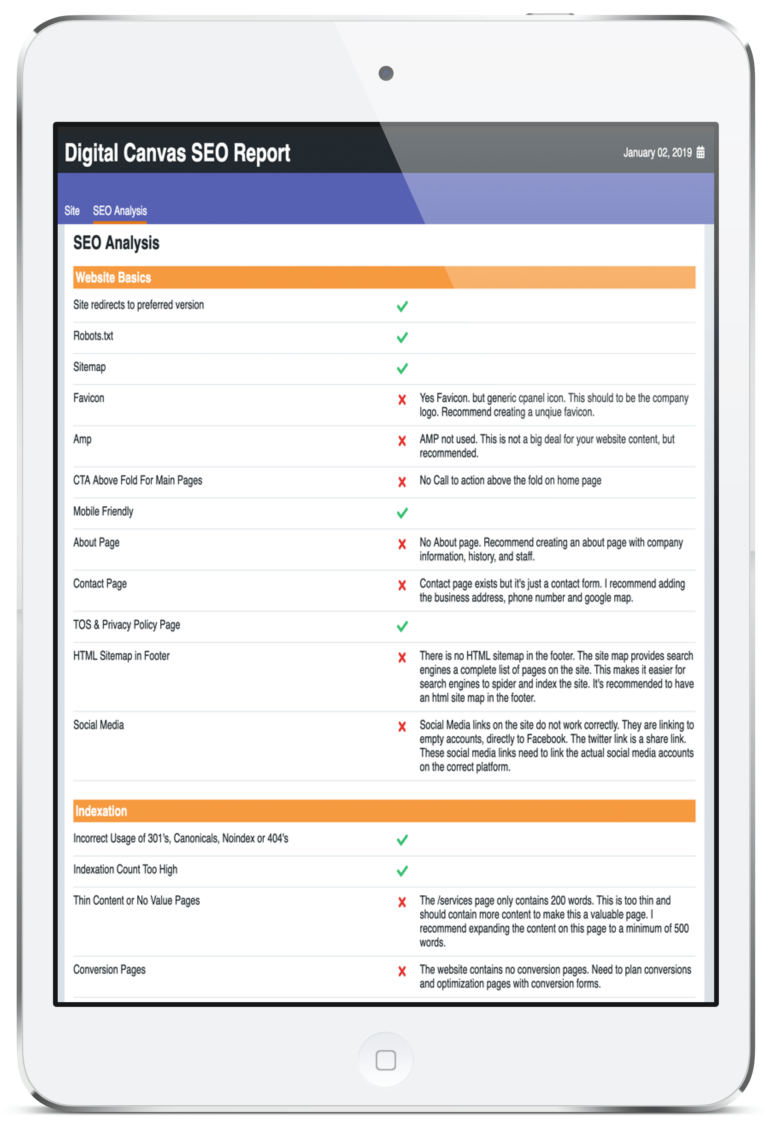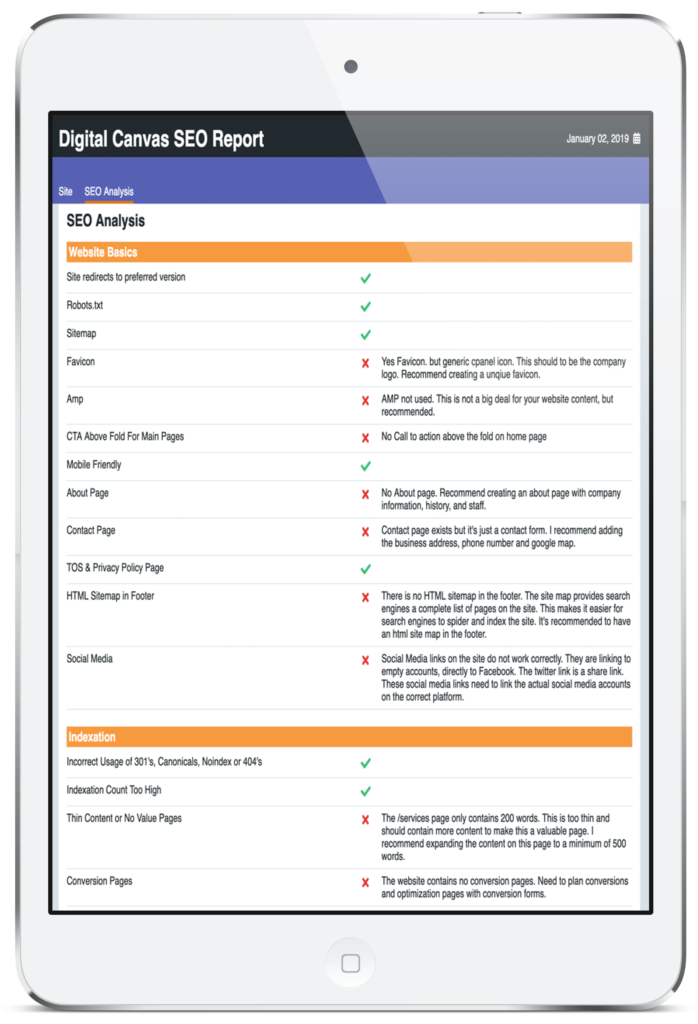 On-Page Technical issues are a major problem plaguing businesses with low search engine rankings. Additionally, off-page issues, social signals, and online reputation are contributing factors.
We review the most important on-page and off-page search engine ranking factors and give you a clear roadmap to resolve any website and business issues that may be preventing your site from being listed higher in search engines.
Uncover gaps in website performance
Discover what your competition is doing
Learn how to rank higher
Have a game plan to dominate SERPs
Get more website traffic
Get more customers
Free automated SEO Audits don't go into as much depth and detail. Our SEO Audits use experience expert SEOs to complete a manual audit of not only your website, and performance, but well tell you exactly what to do to fix it.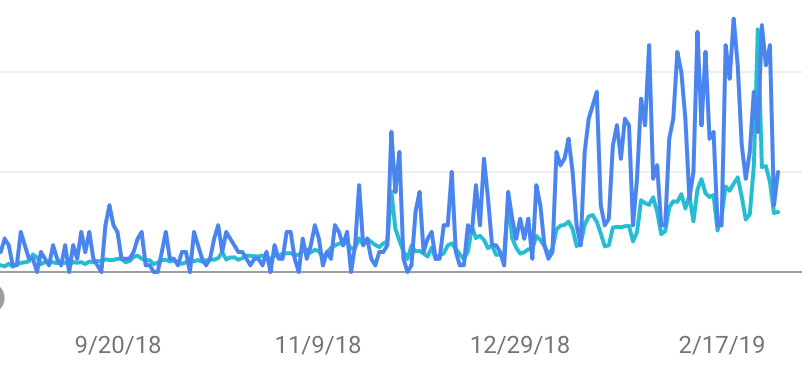 Mobile Friendly
HTML Errors
Page Title Tag Cannibalization
Title Tags Issues
Meta Tag Optimization
and more...
Google My Business
Citation Consistency
Reviews and Responding
Services Lists
Business Photos
and more...
Use of Canonicals
Closely Related Content
Pages with Thin Content
Duplicate Content
Indexation Issues
and more...
Page Structure
URL issues
404, 301 Errors, etc
Security Issues
Broken Links
and more...
Local Business / Organization Markup
Page Markup
Social Media Schema
Schema Issues or Errors
OG Data Issues
and more...
Keyword Analysis
Website Traffic Review
Click Through Rate
Indexing Issues
Penalty Review
and more...
Image Compression
GZip Compression
Browser Caching
JS & CSS Minification
Server Speed / TTFB
and more...
Social Media Accounts Setup
Optimized Social Media Accounts
Social Media Active
Cross Promoting
Optimized Social Posts
and more...
Competitor Traffic
Estimated Value of Traffic
Keyword Research
Keyword Difficulty
Competitor Keywords
and more...
What You Get with a Professional SEO Audit
Once we complete a Professional SEO Audit, you'll receive a full report outlining how your website and business stacks up against our checklist and your competition. You get:
A comprehensive review by a human
Access to the online report
Checklist of items failing best practices
List of what to work on with detailed explanations
Detailed RoadMap of what to fix
Custom 15-minute video explaining how to outrank your competitors
What can I do with this Audit?
Review the report online
Print the report and save
Use the report to make corrections yourself
Provide the report to your developer to fix for you
Continue to work with us to make fixes for you