Your Complete Online Marketing Strategy
We'll see where your website visitors are coming from and the competition. Analyze your website, the market, and your competition. Then together we'll devise a strategy to increase your exposure and get new customers.
By analyzing your business, competition, and the market. That will allow us to find and fine-tune the keywords the business and website should be targeting online. You want to be targeting the right works for your marketing and focus on keywords that are going to give you the biggest gains. 
Search Engine Optimization
We'll look at the code and technology behind the site to make sure there are underlying problems that could be hindering any optimization efforts. Search Engines gives point to clean looking and running sites without issues or broken html. 
By analyzing your business, competition and the market we'll help find and fine-tune the keywords you business and website should be targeting online.
Determine which links point to your site and improve the linking and get rid of the toxic links that are actually hurting your efforts.
PPC is a way to gain quick ranking and traffic on search engines by displaying or Ads at the top of the search results this usually results in a quick win and instant traffic, even on competitive keywords.
We'll reivew your social media profiles and get your started and keep you going with social media. Social Media can be a great source of traffic and is also Search Engine indicator of site popularity.  
We can consider other channels like Email Marketing, Mobile Marketing, and off-line marketing.
We'll review the site content and see where we can improve your ranking through content modifications.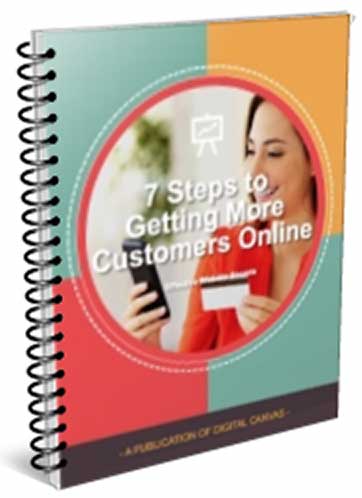 7 Steps to Getting More Customers Online
Do you need more customers?