Digital Canvas started in 1997 as a multimedia company originally designing and producing digital interactive media for corporate productions and marketing material. As the internet evolved, and almost 20 years later, we help businesses get more clients and improve revenue through effective website design and internet marketing.
dig·i·tal ˈdi-jə-təl
involving or relating to the use of computer technology; readable and manipulable by computer pertaining to, noting, or making use of computers and computerized technologies, including the Internet
can·vas ˈkan-vəs
a piece of cloth backed or framed as a surface for a painting; also: the painting on such a surface
Digital Canvas
painting on the surface of and making use of computerized technologies and the Internet
Jeff Shaikh
Creative Director
Jeff has a unique background in programming and traditional art which translates to digital and online media perfectly. Jeff has a B.S in Industrial Technology from Arizona State University.
Jonathan Bernardi
Web Programmer
Jonathan is an expert in PHP, Javascript, database design, and web application development. Jonathan joined Digital Canvas in 2007.
Tina Shaikh
Office Manager
Tina manages the office and bookkeeping. She has an extensive background in accounting and corporate finance. Tina also has a B.A. in Communications.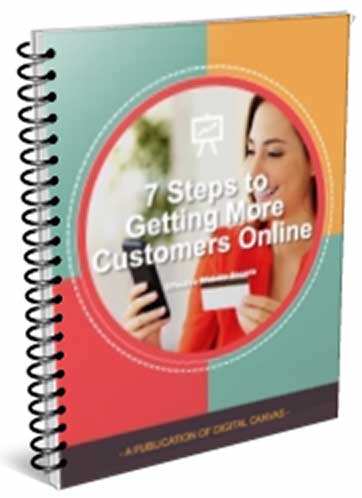 7 Steps to Getting More Customers Online
Do you need more customers?